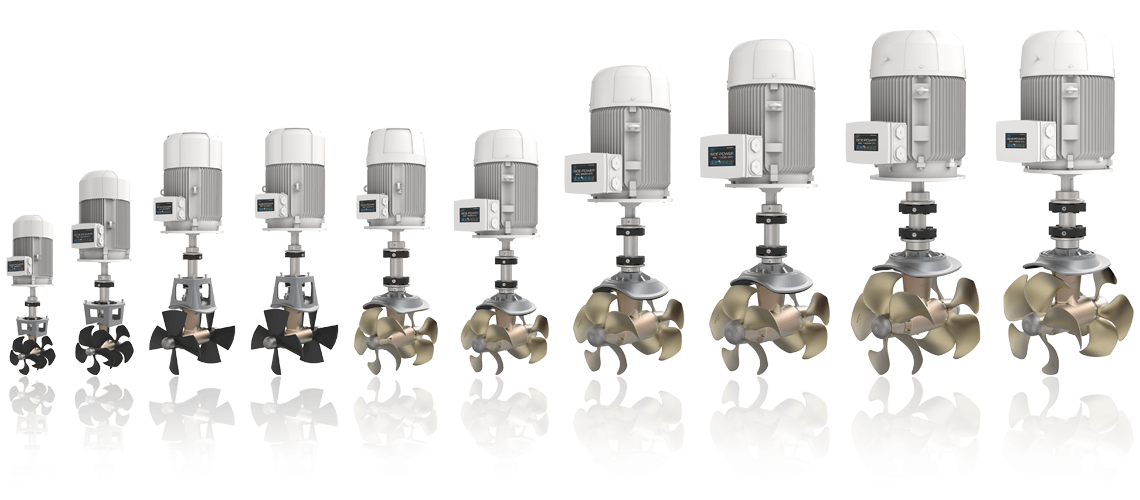 Side-Power AC Thruster Systems
The SAC series is manufactured taking advantage of experiences gained through years of volume production, resulting in a very cost efficient, high quality product. All AC components are selected from brand name manufacturers ensuring the best quality and worldwide support. Standard range is designed for 230V / 400V. Setup for alternative power supply specifications can be delivered on request.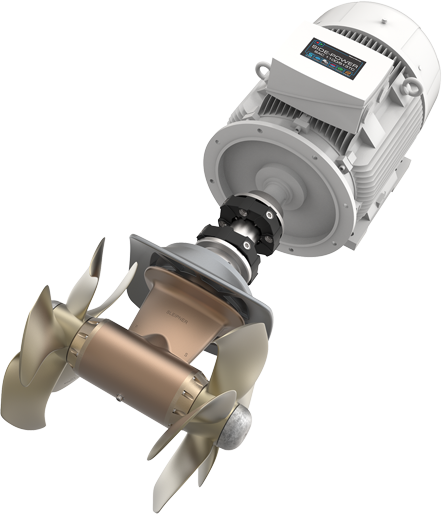 Each AC thruster system is configured according to the specific working conditions and specifications. No further setup of the VFD is required. The PDC-301 is configured from the PJC control panel.
The innovative S-link™ control system ensures fast and trouble-free installation, and gives you the unique option to combine hydraulic and AC thrusters in a single control environment.
All with variable speed control.
AC Thrusters are delivered as a complete ready-to-install kit including the following parts:
PDC-301 Drive Controller

NEW

Variable Frequency Drive (VFD)
Gearleg with propellers and bracket
Flexible coupling
AC motor
EMC Filter
All Side-Power AC models use the S-link™ CAN-based control system with full intelligent communication between all units in the system, much like a computer network.
Low Harmonic VFD's
A system with a standard VFD will create a certain level of distortion to the AC network. The actual THD (Total Harmonic Distortion) in a system will vary depending on other loads, available generator capacity, total generator capacity etc.
In addition to the standard VFD's, we can deliver low harmonic VFD's for installations with specific THD requirements.
Side-Power system with a low harmonic VFD will reduce the harmonic distortion to less than 5% which gives the following advantages:
Keep the electrical network clean
Reduce the risk of disturbance
Prevent damage to other equipment
Prevent interference with communications equipment
Reduced need for oversizing of the generators
PDC-301 Drive Controller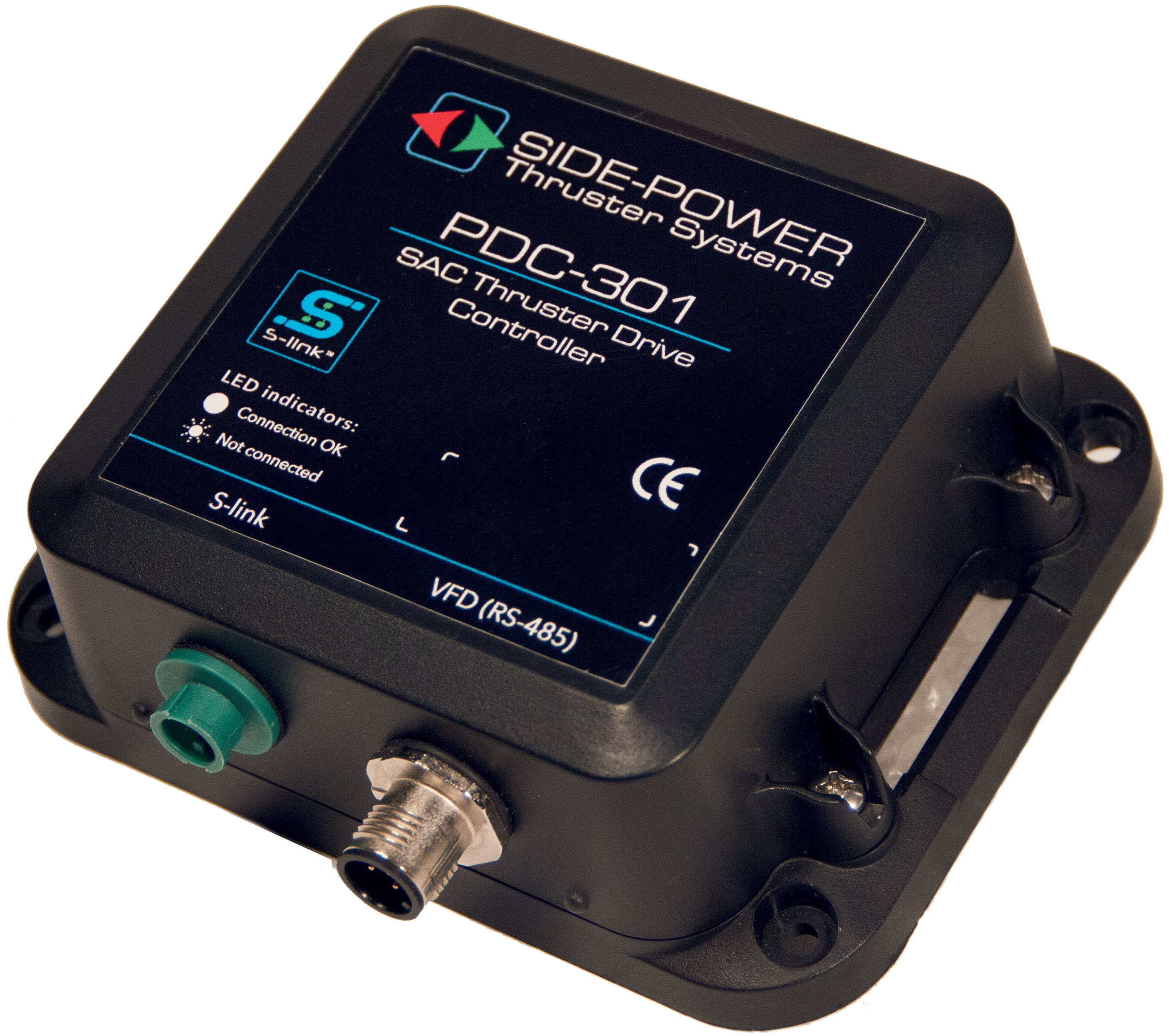 PDC-301 Drive Controller
With the new PDC 301 drive controller the installation has been greatly simplified.
Communication with VFD by Modbus connection
Included 3-wire cable for connection to VFD Modbus terminals
Improved monitoring and diagnostics simplifies commissioning and troubleshooting by real time data logging and readout of historical faults.
Firmware upgrade through s-link programmer
Available Tunnel Sizes
SAC Thrusters are available in the following tunnel sizes.
(Diameter in mm • inches)