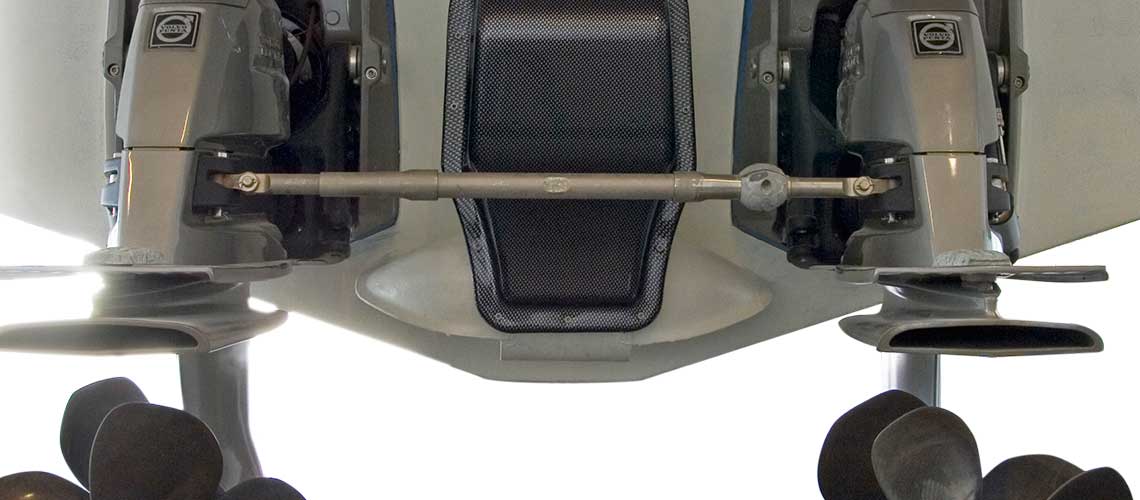 SX Series
The efficient stern thruster for boats with twin stern drives
Side-Power now offers a complete external stern thuster assembly, specially designed for installation on boats with twin stern drives. It utilizes special cowls to enable good performance by diverting the waterflow past the stern drive legs, which normally blocks the waterflow and the thrust.
The units come pre-assembled, wired and sealed in the waterproof box, and only require a small hole into the boat's transom to attach the power and control cables. The cable connection points are fully sealed, so that it is Ignition Protected and can be installed in petrol powered boats.
This stern thruster option can also be the best choice for boats without stern drives, if the inside configuration of the boat's stern makes a standard thruster installation impractical; Also available in PRO versions with DC speed control.